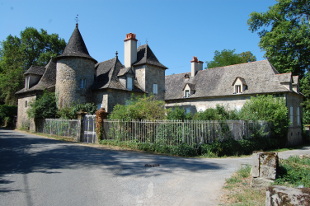 The village of Rueyres is located in the north-east corner of the département of the Lot, actually rather nearer to the river Dordogne. It sits on the border of three distinct regions; the verdant pastureland of the 'Limargue', the gorges, streams and forests of the 'Ségala' and the wild landscape of the limestone plateaux that is the 'Causse'. Maison Lafeuille, visible on the hill (left) is roughly equidistant from St. Céré to the north, and Figeac to the south. Gramat and Lacapelle-Marival, with their excellent local markets are nearby.
Maison Lafeuille has a peaceful hilltop location which affords lovely views to open countryside and across a charming village roofscape with church and chateau below (above). The region, and more specifically our hill, is rich in bird-life. A number of these species may not be seen in Britain (eg. hoopoes, redstarts, nesting gold finches, owls, nightingales and many others).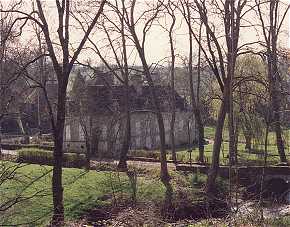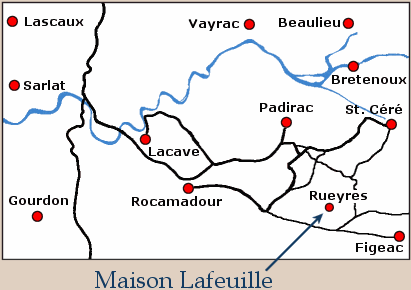 Maison Lafeuille is approximately 1 hour south of Brive, 1 hour north-east of Cahors, 3 hours east of Bordeaux and 3 hours north of Toulouse. It is 15 minutes from Gramat, 20 minutes from St. Céré and 25 minutes from Figeac.